Janssens-class supplyship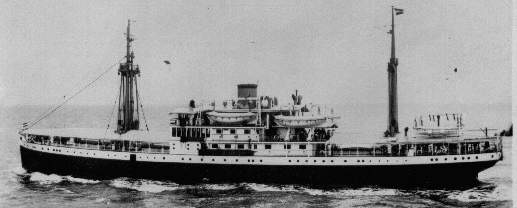 Janssens at sea (thanks to Roel Zwama)
Construction details
Name
Janssens
Dockyard
P. Smit Jr in Rotterdam
Commissioned
1935
Owner
Koninklijke Paketvaart Maatschappij, Amsterdam
Status
Commandeered by RNN in September 1939 for service as a submarinemothership and supplyship for the seagoing squadron. Escaped from Tjilatjap to Australia March 3 1942. Returned to the KPM May 4 1942. Survived the war, sold to Panama as Ban Ho Hin in 1958. Renamed Tirta Mulia in 1973.
Specifications
Gross weight
2.071
Crew
60
Dimensions
80,80 x 13,13 x ?
Armament
2 x 50 mm
4 x .50
Propulsion details
Boilers
-
Machinery
1 diesel
Performance
1000 hp
Max speed
11 knots
Bunkerage
... tons oil