Lieutenant-Commander Etienne Henri Larive

Born Singapore September 23 , 1915 - Died The Hague December 28, 1984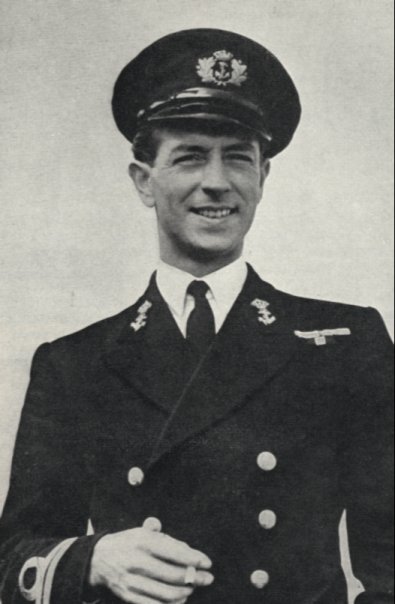 Etienne Henri "Hans" Larive was born on September 23, 1915 in Singapore. In 1934, he went to the naval academy from which he graduated in 1937. In May 1940, he had just returned from his tour of duty in the Netherlands East Indies on board the destroyer Van Galen. The ship arrived in Den Helder just a few days before the German attack on Holland, just in time to be sunk by German bombers near Rotterdam, in an attempt to prevent the German paratroopers from using Waalhaven airbase. Larive distinguished himself by calmly navigating the ship through the narrow channel while his ship was under attack. His conduct inspired others around him.

After the Dutch capitulation, all navy personnel was pressed to promise on their word of honour, not to engage in any hostile activities against the Germans. Larive with a few others bluntly refused, and they were sent to a German POW-camp near Soest, Germany. After a first attempt in October 1940 which failed, but brought him very close to the Swiss border, he tried again in August 1941, this time from the maximum security POW-camp at Colditz, and succeeded.

Via Switzerland and Spain, he arrived in Gibraltar on November 4, and in London on December 17, he requested to be assigned to the Dutch MTBs. During the following two years, he would remain Senior Officer for the Dutch MTB-service, often distinguishing himself during missions. After the service was disbanded in 1944 because its personnel was needed to form the socalled "Port Parties", Larive became head of the Naval Press Agency (MARVO, or "Marine Voorlichting Dienst"), a post he held until his retirement in July 1946. He was employed by the Shell company in various positions. In 1950, he published his wartime memoirs titled "Vannacht varen de Hollanders".


Ranks
Sublieutenant
August 13, 1937
Lieutenant
August 13, 1939
Lieutenant-Commander (Acting)
September 2, 1942
Retired
July 1, 1946
Postings
Navigation Officer, destroyer Van Galen
-
May 10, 1940
In German captivity
July 15, 1940
-
August 16, 1941
Commanding Officer, motor torpedo boat MTB.203
March 2, 1942
-
April, 1943
Senior Officer, Dutch division, 9th MTB Flotilla
March 2, 1942
-
October, 1942
Commanding Officer, 9th MTB Flotilla
October, 1942
-
October 1, 1943
Senior Officer, Dutch MTBs
October 1, 1943
-
September 16, 1944
Commanding Officer, Dutch MTB service
January 15, 1944
-
September 16, 1944
Head, Naval Press Agency (MARVO)
1944
-
1946
Other activities
Employee of Royal Shell Group
September 1, 1946
-
Deputy Director, N.V. Curaçaosche Scheepvaart Maatschappij
(Curaçao Shipping Company, a subsidiary of Shell)
December 15, 1951
-
May, 1954
Awards
Dutch
Knight 4th class in the Military Order of William (MWO)
Knight in the Order of Orange-Nassau (ON.4)
Bronze Cross, 2 times (BK.2)
War Remembrance Cross, with 3 bars (OHK.3)
Foreign
Distinguished Service Cross (Britain) (DSC)
Mentioned in Dispatches (Britain) (MID)