Pro Patria-class

This ship was one of the first to be built by the naval dockyard in Soerabaja, but the lack of experience was the cause that it was in many ways an inferior design: the maximum speed was low and she didn't respond well to the helm.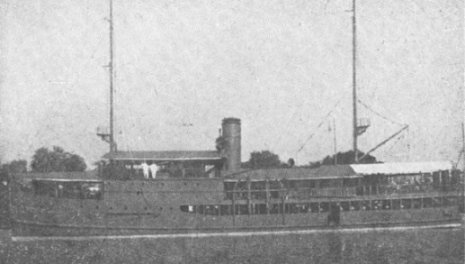 Pro Patria in 1929
Construction details
Name
Pro Patria
Dockyard
Marine Etablissement, Soerabaja ( Naval dockyard )
Laid down
1920
Launched
July 17 1922
Commissioned
August 20 1923
Pennant No
-
Status
Served as torpedorepairship 1937-1939. This minelayer was in the Netherlands East Indies as war broke out on May 10 1940. Primarily designed as a minelayer, she was also used as a trainingship and as a torpedorepairship. She laid mines near Soerabaja in December 1940, and was stationed in Palembang, Sumatra as Japan attacked on December 8 1941. She laid minefields in the entrances to Palembang, and the ship was then scuttled to avoid capture on February 15 1942.
Specifications
Displacement
537 t / 612 t
Crew
61
Dimensions
47 x 8,6 x 2,8 m
Armament
1 x 75 mm
2 x .50 (2 x 1)
Mines
60 *
ASW
-
Radar
-
* I also found a total of 80 mines
Propulsion details
Boilers
Cylindrical boilers
Machinery
1 triple-expansion-engine
Shafts
1
Bunkerage
Performance
650 hp
Max Speed
10 knots